Vape Pen noïd.lab CBD + Gelato
The VAPE PEN PACK_NEW GENERATION
The Vape Pen noïd.lab Pack is a revolution focusing on the essentials: a redesigned appearance and simplified usage for an optimized vaping experience. This pack includes the e-liquid Gelato (10ml), an aromatic flavor of sweet and creamy Gelato hemp, a powerful concentration of CBD,CBG, and CBN, being 5% or 500mg and a composition based on FullSpectrum distillate.
STRENGTH
CBD POWER:
THROAT HIT:
This pack includes:
A complete Pod (A noïd.lab battery + An empty cartridge to fill)
One 10ml Liquid
1 USB Cable for recharging
1 User Manual (EN)
Description
Pack Vape Pen Noïd.lab + Gelato 500mg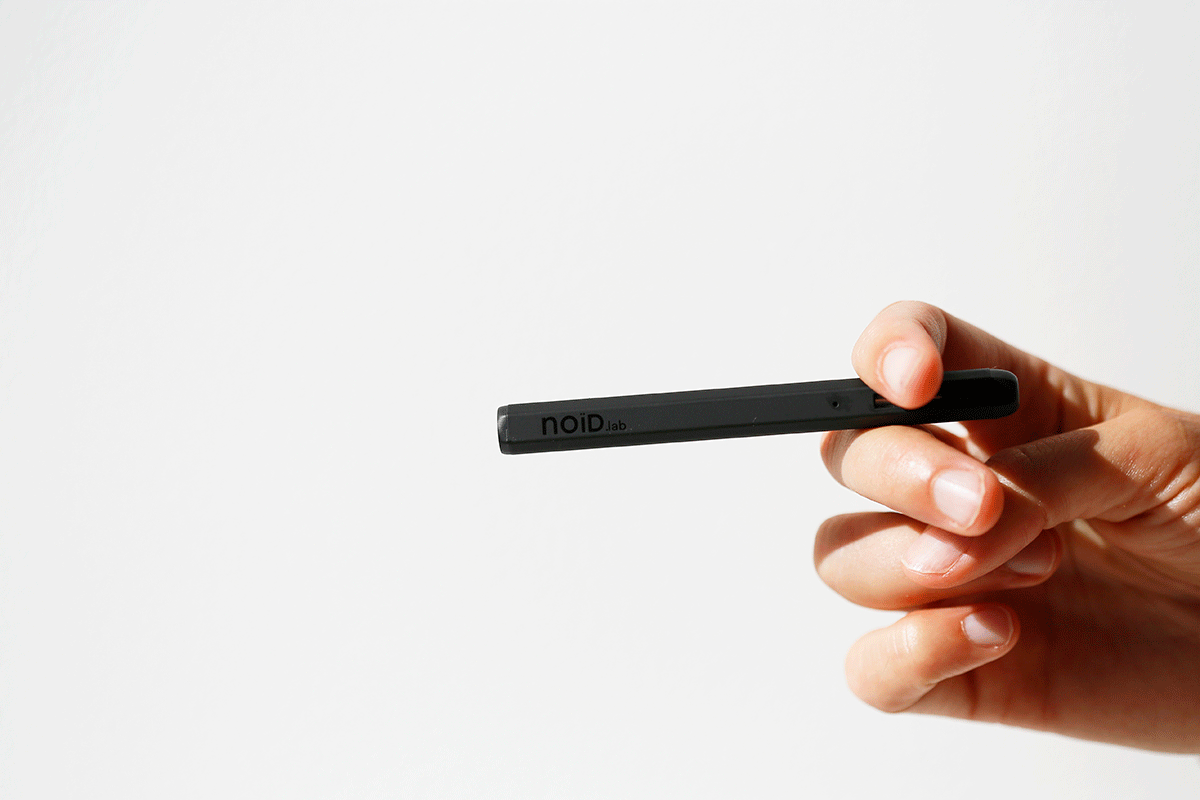 The Noïd.lab vape pen offers perfect ergonomics in hand, its design very close to a classic cigarette allows quick handling. Its small size allows easy transportation.
The Noïd.lab e-cigarette (or pod) offers a tight draw in indirect inhalation that resembles the sensation of a classic cigarette. The draw can be modulated by turning the cartridge in the sheath.
Starting with a Noïd.lab Marie Jeanne CBD Vape Pen Pod?
For beginners but also for experts! Small and discreet, the Noïd.lab by Marie Jeanne is an ideal pod for beginners in vaping because it is very easy to use. This no-adjustment pod allows you to vape directly after putting the e-liquid inside the cartridge, no button or adjustment necessary.
Why choose the Noïd.Lab Vape Pen + Gelato?
The answer is explained in several key points:
Superior vaping experience : The Noïd.lab Vape Pen, with its sleek and modern design, promises easy use and a constant, gentle flow of vapor for a satisfying experience with every puff.
Easy to use : Simplicity is at the heart of this Vape Pen's design, with easy e-liquid filling and intuitive operation, the cartridge is magnetized without screwing. Comprising a 180 mAH battery, rechargeable via USB port, in less than 15 minutes, your vaporizer will have a full battery and will be ready to vape.
Certified quality : A "no roll" design that fits well in hand with slightly cut edges, coupled with a soft-touch coating for a pleasant touch, equipped with a 1.5 ohm ceramic resistance with a capacity of 0.55ml specially designed to accommodate CBD e-liquid, or even nicotine e-liquid, nicotine salt, or neutral. With high-quality materials and an e-liquid concocted in compliance with strict standards, this duo is synonymous with reliability.
Incomparable Gelato flavor : The Gelato e-liquid invites you on a sensory journey with its sweet and creamy notes, reminiscent of the famous Italian ice cream and an authentic taste of hemp/cannabis, a delight that perfectly complements the effectiveness of CBD. Our 10ml Gelato e-liquid contains a CBD concentration of 500mg or 50mg/ml.
Marie Jeanne's Gelato E-Liquid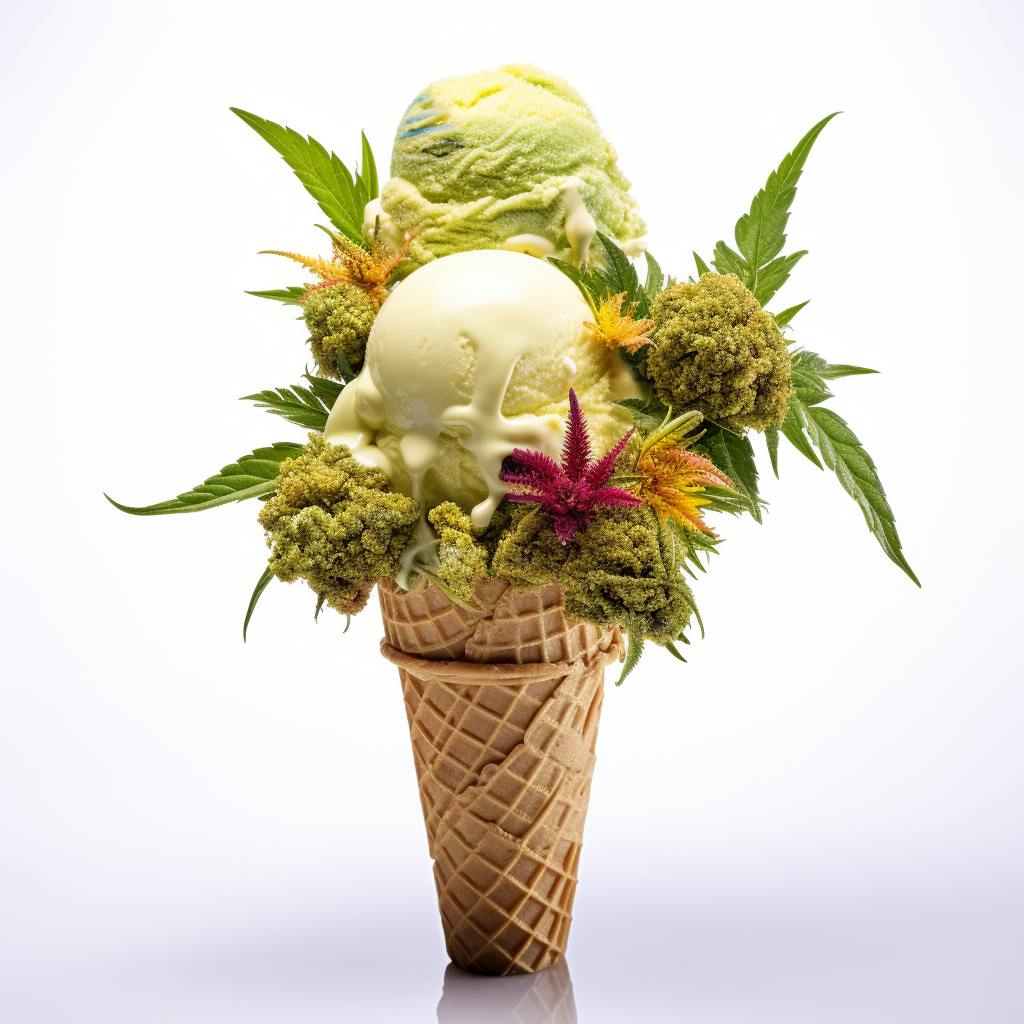 Marie Jeanne offers you to discover with your Noïd.lab vape pen the Gelato e-liquid. Let yourself be tempted by this CBD e-liquid with the flavor of natural hemp terpenes and its sweet and creamy touches that make our 10ml gelato e-liquid a must-have for those looking for an authentic vaping experience.
Gelato is generally grown to contain high levels of myrcene and limonene terpenes, vanilla, and macadamia nuts. These terpenes, once distilled, mainly keep a floral aspect and give extra strength (entourage effect) to this Fullspectrum distillate.
Can the cartridge be refilled?
Yes, this cartridge is an empty and refillable version to use the noïd.lab vape pen with your favorite e-liquids (CBD, neutral and/or nicotine liquids)
How do you recharge the noïd.lab vape pen?
The USB charging cable is provided inside. It can be plugged into any type of USB adapter.
What does the E-liquid + Vape pen Pack contain?
This cartridge pack includes:
1 noïd.lab Vape pen by Marie Jeanne
1 10ml CBD E-liquid.
1 Battery (in the vape pen)
1 USB Cable for recharging
1 User manual (FR)

When to change the cartridge?
For good consumption, we advise you to change the cartridge every 2 to 4 weeks approximately to maintain the good flavors of the e-liquids (the resistance in the cartridges can burn out over time and the flavors will therefore be less pleasant). If your vaping is really intense, the usage times will be shorter; the more the cartridge heats up, the quicker its use will deteriorate.
What is the battery life in terms of puffs?
The battery recharges to 100% in less than 15 minutes via USB port. A 100% battery charge lasts on average between 200 and 250 consecutive puffs. This can vary depending on puff intensities, puff durations, and the frequency between each puff.
The Vapepen (1 battery + 1 resistance/reservoir cartridge), also known as "all-in-one" electronic cigarettes, come with a 7-day warranty from the date of receipt following a purchase on our website.
The batteries have a limited lifespan, which primarily depends on usage conditions (frequency of use, shocks, lack of maintenance, exposure to extreme temperatures, contact with water, etc.).
The reservoir cartridge containing the Vapepen's resistance is a consumable; it is advised to change it regularly based on your usage. When the resistance no longer works (burnt taste or no longer produces vapor), it is essential to change it; this is not covered by the warranty.
In case of a defect noticed during the commercial warranty period, we invite you to contact customer service through our form: SAV Form.
If a product proves to be faulty during the commercial warranty period, it must be returned and diagnosed in our workshops. If possible, it will be repaired and resent. If repair is not possible, the product will be replaced with a new identical model.
Détails du produit
PG (%)

65

VG (%)

35

Type of cannabidiol

CBD FullSpectrum

Collection

WAX Edition

Manufacturing

French

THC

-0,2%

Longueur

100

Diamètre (MM)

9
verified reviews(3)
Belldandy J. published the 11/11/2023 following an order made on 01/11/2023
Ergonomie et temps de batterie incroyable pour un si petit appareil. Cependant le liquide Gelato à abîmé mes deux Cartridge que j'avais commandé et même le pod d'une autre vapoteuse que j'ai, laissant un gout de brûlerdésagréable. Ce qui est dommage car le goût est super.
Anonymous A. published the 07/11/2023 following an order made on 02/11/2023
Très bon produit, design épuré, simple d'utilisation, conforme à mes attentes. Le gout est top
Marc A. published the 30/10/2023 following an order made on 26/10/2023
Top, je l'attendais depuis longtemps ce pack !