PUUD Multi-Taste Discovery Pack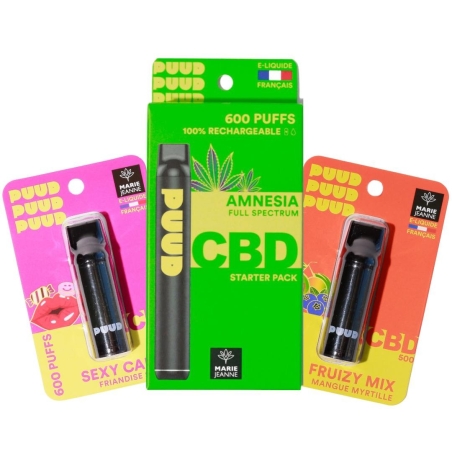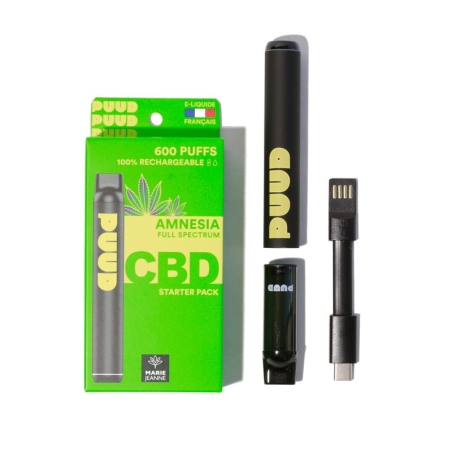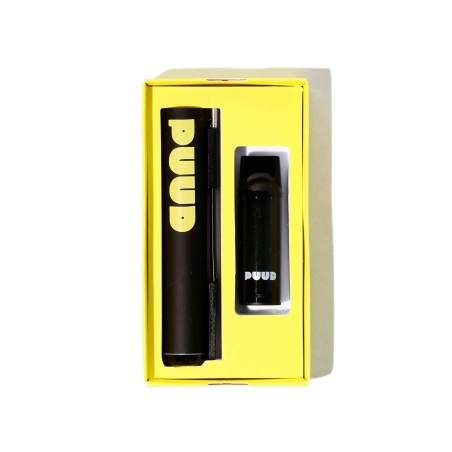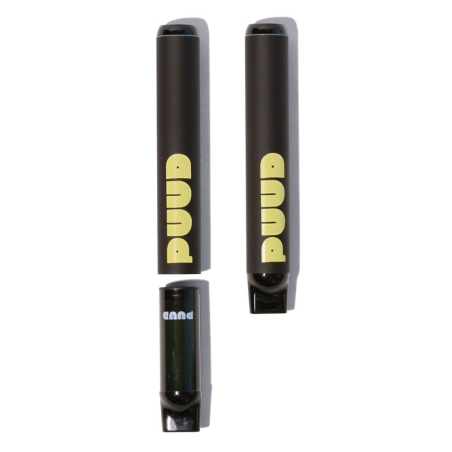 Delivery from Mardi 12 Décembre
Delivery from Mardi 12 Décembre

Delivery from Mercredi 13 Décembre
Secure payment
Anonymous packaging
24/48h delivery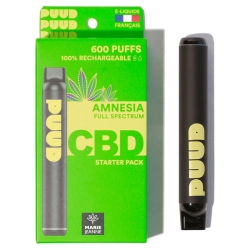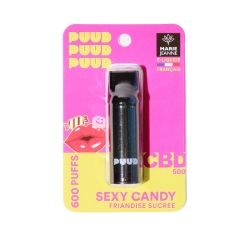 Discover the new rechargeable CBD puff with our Pack PUUD Multi-Flavor Discovery. This pack includes everything you need to start your CBD vaping journey in style and with ease.
This pack contains:
1 PUUD Amnesia Starter Kit: It includes 1 rechargeable puff battery, a cartridge with the authentic taste of Amnesia Full Spectrum hemp, and a USB-C charger.
1 CBD Sexy Candy Refill Cartridge
1 CBD Fruity Mix Refill Cartridge
RECHARGEABLE PUFF

Forget wastage with this rechargeable system that reduces environmental impact and boosts savings. The e-liquid cartridges are easily replaceable, offering around 600 puffs per 2ml cartridge, with a CBD concentration of 500mg, or 50mg/ml.
Description
Contents of the PUUD Multi-Flavor Discovery Pack!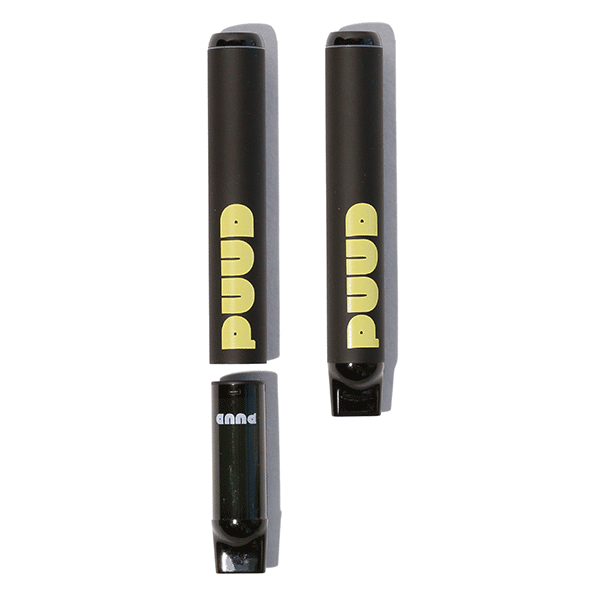 Embark on a CBD adventure with our PUUD Discovery Pack, the perfect choice for both beginners and the undecided connoisseurs. This varied pack offers a range of flavors to satisfy all your cravings:
Amnesia Full Spectrum: A cartridge that captures the essence of hemp and cannabis taste for an authentic and powerful experience.
Sexy Candy: For a touch of sweetness, this cartridge evokes the tangy candies of your childhood.
Fruity Mix: An exotic blend of mango and blueberry, perfect for a fresh and fruity vape.
Each flavor is a promise of discovery and enjoyment. For those who are uncertain about their first cartridge choice or want to vary their pleasures, this pack is an ideal introduction to the world of CBD flavors and our new range of rechargeable CBD puffs.
Browse our complete selection and find your perfect match among our CBD Puff cartridges, designed to enrich every vaping moment.
verified reviews(7)
Based on
7
customer reviews
T. Bruno
5/5
published the 23/11/2023 following an order made on 11/11/2023
Cool j'aime bien
D. Renée
5/5
published the 22/11/2023 following an order made on 14/11/2023
Efficace la PUUD a changé ma façon de vapoter. Super pratique à emporter, et les saveurs sont top.
Camille L.
5/5
published the 18/11/2023 following an order made on 14/11/2023
rapport qualité prix excellent, très facile a prendre en main
T. Manon
5/5
published the 04/11/2023 following an order made on 25/10/2023
mon préféré a été le fruizy mix
G. Hugues
5/5
published the 02/11/2023 following an order made on 26/10/2023
Écologique, économique et super pratique
L. Martine
5/5
published the 19/10/2023 following an order made on 09/10/2023
l'essayer c'est l'adopter
B. Willy
5/5
published the 15/10/2023 following an order made on 08/10/2023
j'ai adoré