copy of Fresh Mint e-liquid
Ce produit n'a pas encore d'avis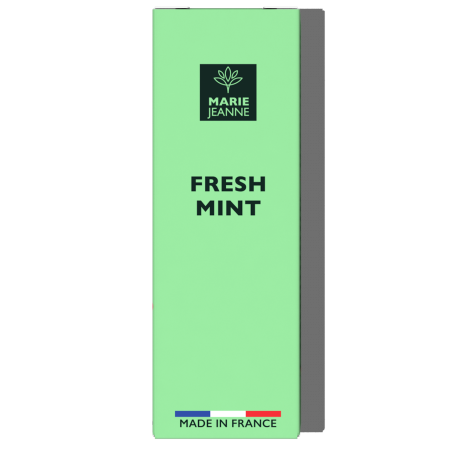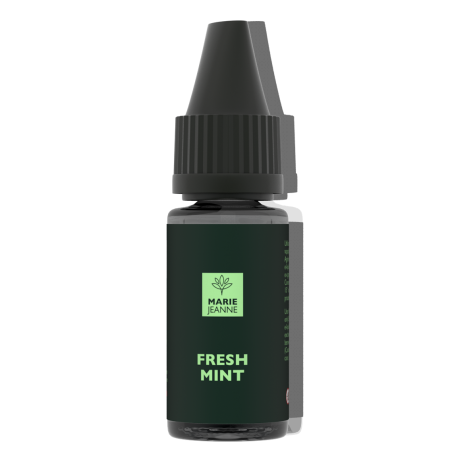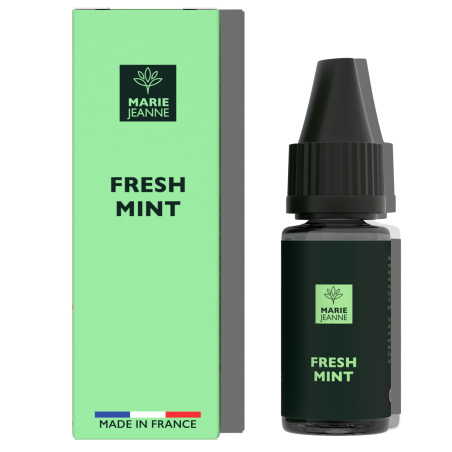 Plant-based PG/VG
Cannabis flavor
THC free
Fruits flavor
Delivery from Mardi 12 Décembre
Delivery from Mardi 12 Décembre

Delivery from Mercredi 13 Décembre
Secure payment
Anonymous packaging
24/48h delivery
Looking for some freshness? Rediscover the pleasure of fresh, slightly peppery mint in our Fresh Mint CBD e-liquid. This fresh, flavourful e-liquid will be a hit with vapers who prefer fresh e-liquids.
Description
Mint Fresh… keep cool & chill out!
Chills guaranteed with our Fresh Mint e-liquid! All the characteristic flavour of this plant of eastern origins has been condensed into a CBD e-liquid made in France. Fall in love with the fresh, refined scent of Fresh Mint by Marie Jeanne.
Several CBD concentrations available
This flavour is available in 4 CBD concentrations: 50, 100, 300 and 600 mg. It is packaged in a 10 ml bottle with a slim neck to make it easier to fill your e-cigarette. Our bottle really stands out, thanks to its exotic feel with plant motifs.
Quality raw materials
Marie Jeanne is a French company that makes exceptional e-liquids and is known for the unique personality of its products. Stylish packaging, safe bottles and quality raw materials are at the root of its success.
The Mint Fresh e-liquid is made up of an e-liquid base and a mixture of CBD from European hemp and mint flavouring. In accordance with European legislation, the proportion of THC present in the original hemp variety is less than 0.2%.
We care about providing you with quality products, so we pay special attention to all the components that go into our e-liquids: aromatic terpenes, CBD, base… We want to offer you a unique vape experience through high-end e-liquids with characterful flavours.
Détails du produit
| | |
| --- | --- |
| PG (%) | 80 |
| VG (%) | 20 |
| Type of cannabidiol | CBD crystals |
| Type of flavour | Food grade |
| Capacity (ml) | 10 |
| Flavour | Mentholated |
| Type of bottle | Cardboard box |
| Collection | Tradition |
| Recommended equipment | Battery settings below 20 W |
| Manufacturing | French |
| THC | None |
| Best before | Best before date: See bottle (min. 12 months) |
| Language on packaging | Spanish |