You must be 18 or over to acces this website
Sorry, you can not enter.
CBD Oil - CBG - CBC - Natural Hemp - 10% - 20% - 30%
CBD Oil _ New Generation
DO NOT VAPE
With a multiplied hemp flavor, this new generation of CBD / CBG / CBC oil obtains a most explosive entourage effect.
CBD / CBG / CBC oil: 10ml.
STRENGTH:
10%◼ ◼ ◻ ◻ ◻ ◻
20% ◼ ◼ ◼ ◼ ◻ ◻
30% ◼ ◼ ◼ ◼ ◼ ◼
Flavour: Hemp terpenes.
Description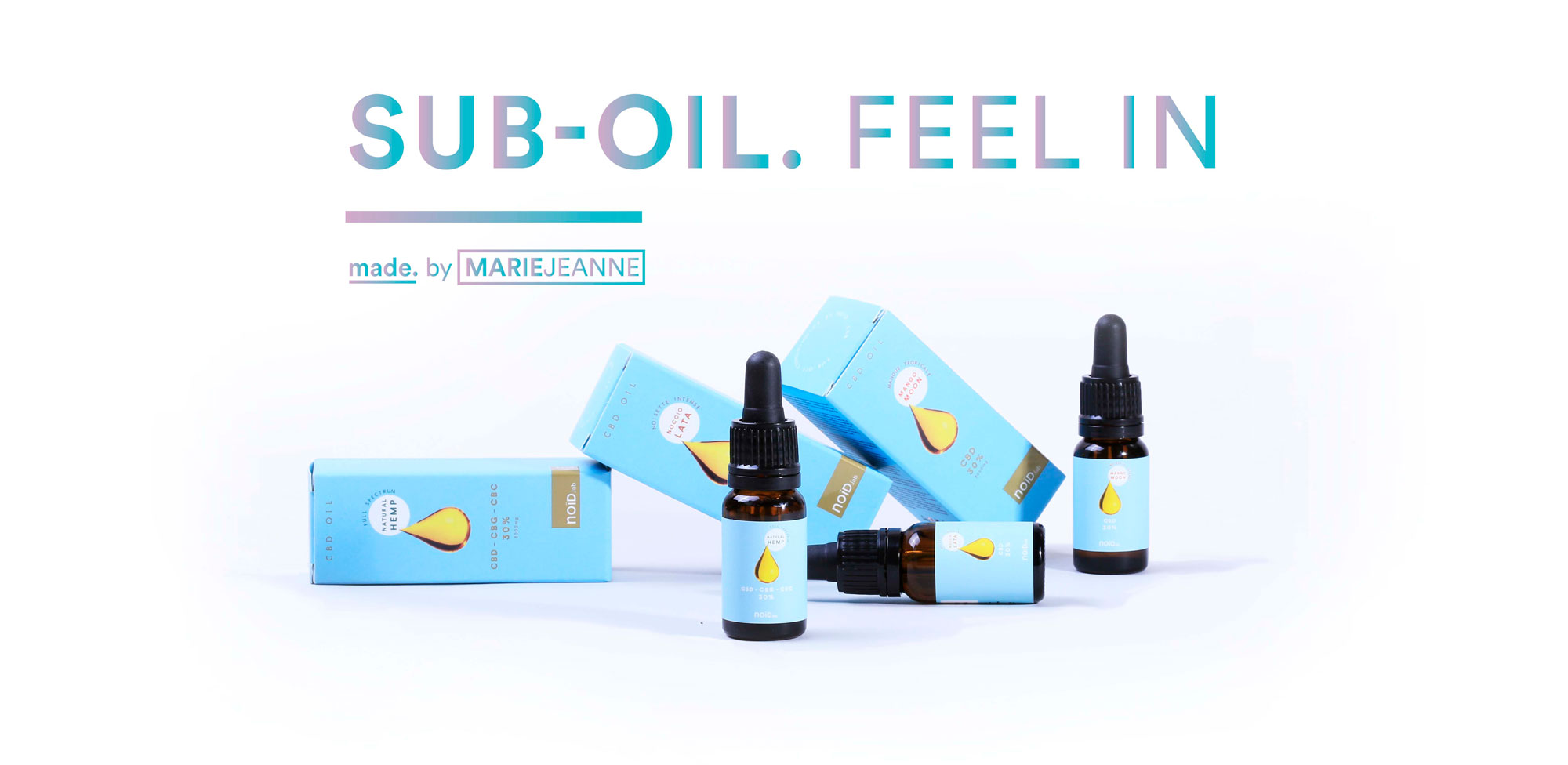 Sub-Oil.

Feel IN

An actively different CBD - CBG - CBC oil.
100% Vegan _ 100% Active
Noïd.Lab innovates: new natural extraction processes for a new generation CBD oil. The original plant remains intact during and after the process to retain the full spectrum of cannabinoids. The result: a broad-spectrum sublingual oil that stands out for its effects and flavours.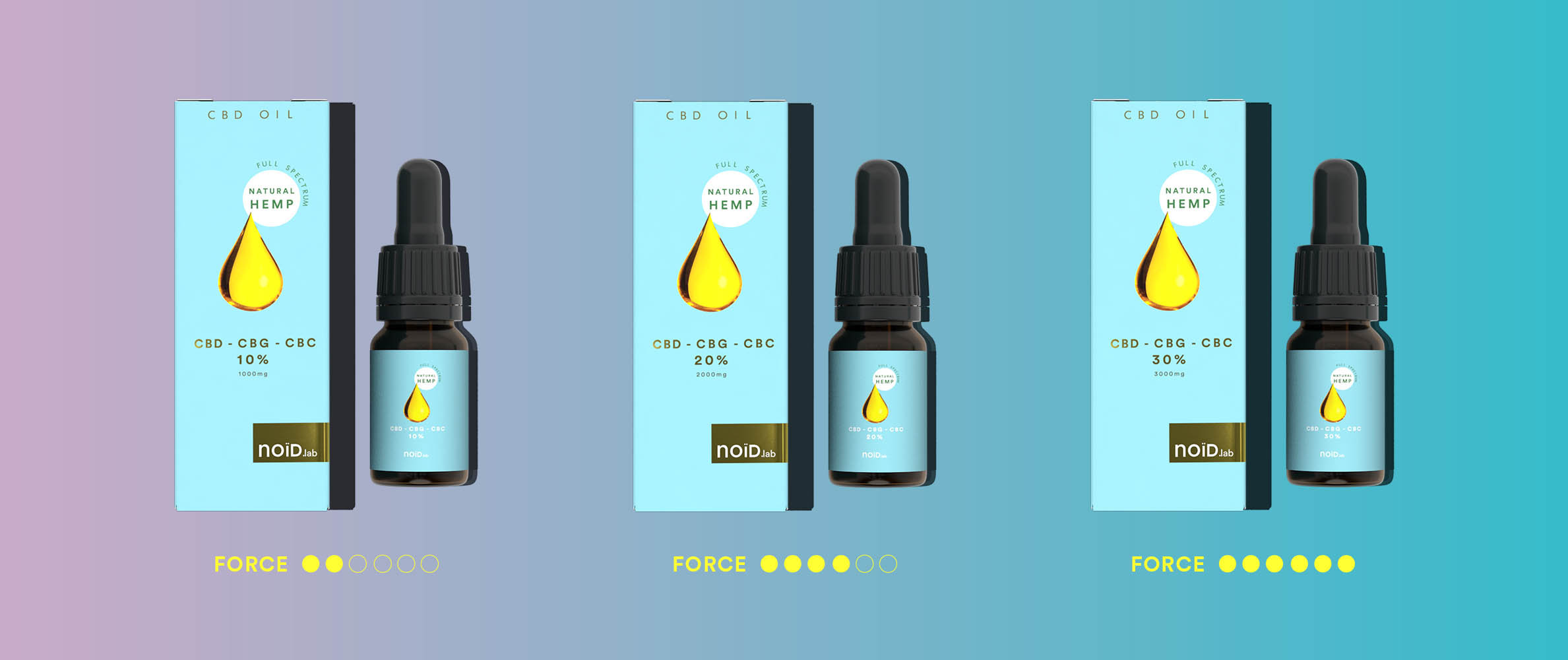 An oil _ A terpene composition
This oil is the result of a new process developed by a passionate agricultural engineer. Result of an efficient and sustainable cultivation and production of premium quality organic flowers due to their high content of terpenes, flavonoids and cannabinoids.
For a fluid and pleasant extract, the flowers are extracted with CO2 at very low temperatures for a "super full spectrum" rendering: Rich in terpenes and the acid forms of cannabinoids are completely preserved (CBD-A, extracts composed of 70- 80% CBD-A and 20-30% CBD of total CBD.
This CBD CBG CBC oil is certified:
- Solvent Free
- No wax
- Without Pesticides
- Without heavy metals
How many mg of CBD per drop of oil?
One drop of CBD oil is 0.05ml, or approximately 200 drops per bottle.
So you have to take the number of mg of CBD and divide it by 200 to get the amount of CBD per drop.
A 10% oil = 1000mg or 5mg of CBD per drop.
A 20% oil = 2000mg or 10mg of CBD per drop.
A 30% oil = 3000mg or 15mg of CBD per drop.

Our oil contains THC less than 0.2% of the total mass.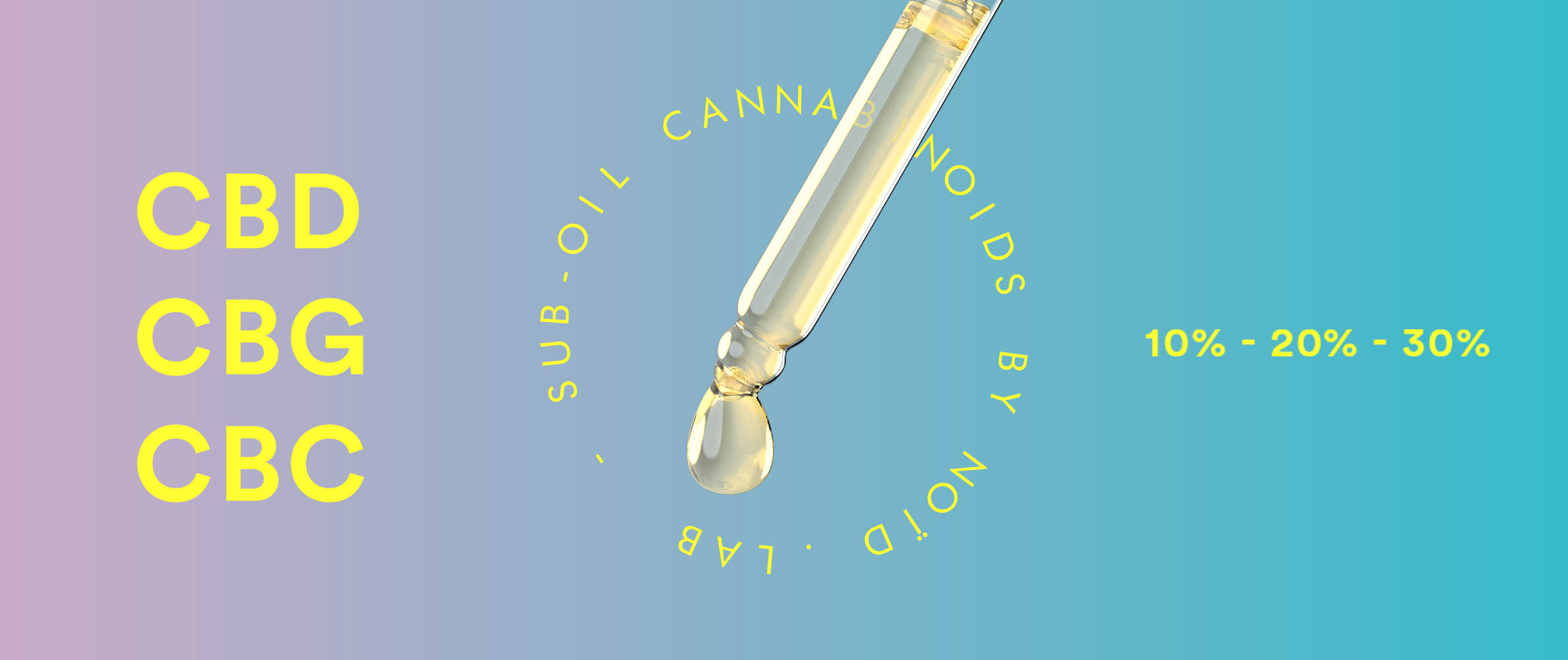 verified reviews(4)
Veronique P. published the 19/09/2023 following an order made on 03/09/2023
j'attends quelques semaines d'utilisation pour me prononcer definitivement
François N. published the 09/03/2023 following an order made on 28/02/2023
Goût du chanvre
Bochu B. published the 03/12/2022 following an order made on 26/11/2022
Je ne me souvenait plus que j'avais commandé l'huile cbd noisette c'est super car ça camoufle un peu le goût amer ! J'adore
Aloïs S. published the 02/08/2022 following an order made on 25/07/2022
Très bon produit