Amnesia - CBD Flower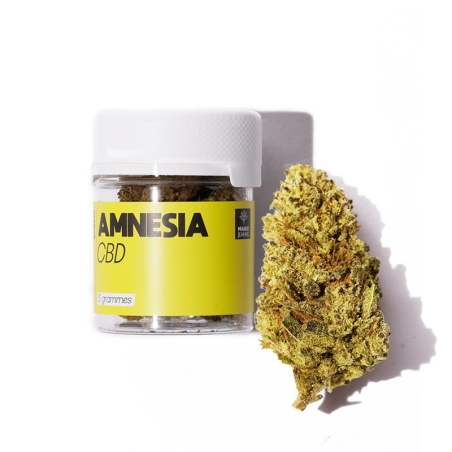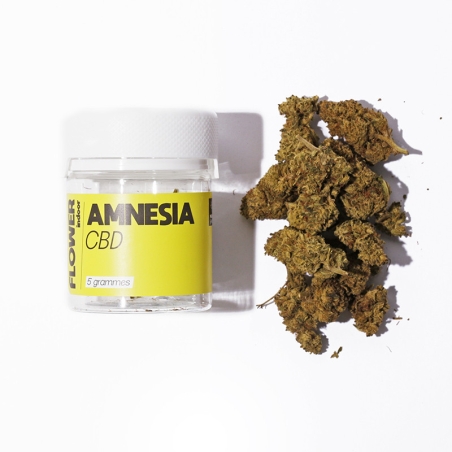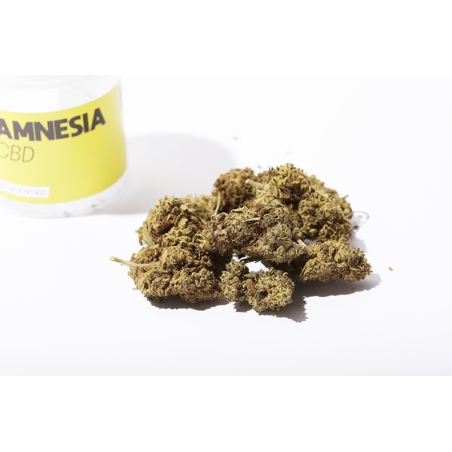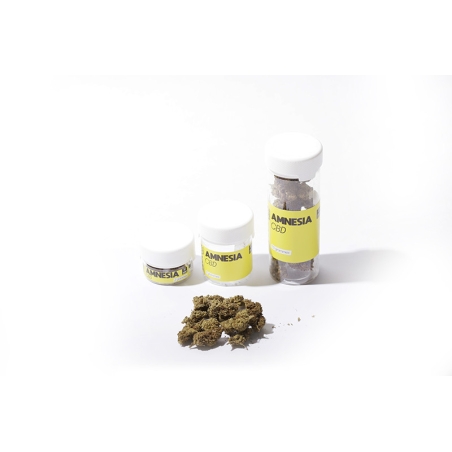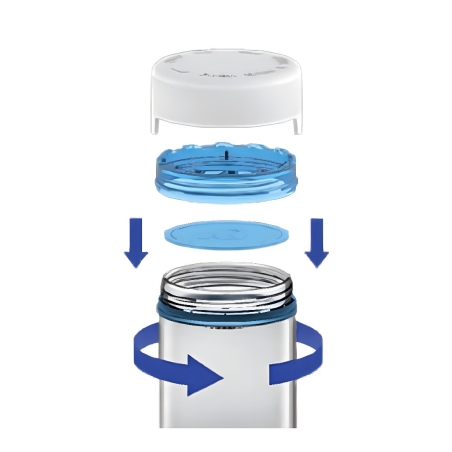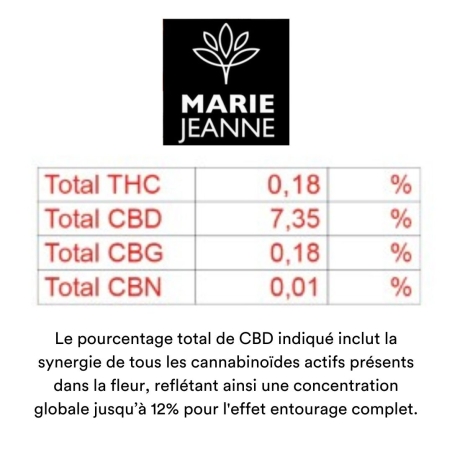 Legal THC
Made in France
Cannabis flavor
Delivery from Mardi 12 Décembre
Delivery from Mardi 12 Décembre

Delivery from Mercredi 13 Décembre
Secure payment
Anonymous packaging
24/48h delivery
Amnesia CBD is a hybrid CBD flower. Amnesia CBD flowers have compact, dense buds with light green tones and bright orange hairs. The buds are coated with trichomes and resin which give them a sticky appearance. The flower exudes an intense and distinctive aroma that is often described as earthy and woody, with hints of lemon, peppermint and spice.
Our CBD flowers are sold in a completely airtight jar for better preservation throughout the ordering process.
Made In France
6-12% CBD 
100% naturel
<0,2% THC
Fast Shipping 
Parcel Tracking
Description
Amnesia CBD flowers come from one of the most legendary cannabis strains. Originating from complex hybridization, Amnesia Haze is known for its contrasting flavors, both potent and tangy. While it has a colorful appearance and a greasy texture, it's the powerful aroma of this flower that has won over many.
Characteristics of Amnesia Haze CBD Hemp Flower

Amnesia was joyfully discovered by the public in 1996 and has since conquered all enthusiasts, quickly becoming one of the most popular Marijuana strains alongside other cultivars like Moonrock. Originating from the Netherlands and produced by the seed bank Super Strains, it is believed to be the result of the hybridization of two Cannabis strains: American Amnesia and Haze. This gives it its full name of Amnesia Haze, often simply shortened to Amnesia.

Each parent strain itself comes from complex crossings, making Amnesia's genetics a masterful blend, consisting of 90% Cannabis Sativa and 10% Indica. What sets it apart from other strains: a unique, potent aroma and flavors that are instantly recognizable.

Here's what characterizes the Amnesia flower from Marie Jeanne CBD ®:

Compact and pubescent flowers (meaning lightly hairy)
An olive-green hue with an orange core
A powerful, woody aroma with notes of lemon, peppermint, and spices
A greasy texture, due to the cannabis resin in the flower
A CBD (cannabidiol, a group of cannabinoids) content of 6 to 12%
A THC content below 0.2%
Contains CBG
Indoor cultivation (Amnesia can also be grown outdoors)
Available in various weights: 2, 5, 10, 50, 100, 500, or 1,000 grams (1 kg)

The Flavors of Amnesia Haze, a Unique Energy!

If Amnesia Haze has become the favorite hemp variety for enthusiasts in such a short time, it's because it stands out for its complex flavors. Its potent taste is both earthy, peppery, and lemony. It's this duality that makes it a premium variety: the contrast between a robust aroma and subtle freshness.

Indeed, this is where Amnesia stands out from other cannabis cultivars: it contains a particularly high proportion of terpenes, the natural aromas that give marijuana its taste and smell. The result: an explosive blend in the mouth, and a true gustatory and olfactory experience.
Methods for Consuming CBD Flower
CBD flowers are a versatile product that can be consumed in various ways:
As an infusion, like tea, using a tea ball. Allow the infusion to steep for 5 to 10 minutes; preheating in milk to enhance the infusion is recommended;
By vaporization, between 180 and 210 °C. For this, insert a chopped fragment of the Amnesia flower directly into the device's chamber and tamp lightly;
By ingestion, for example by incorporating the flower into a recipe like a space cake, cannabis butter, or cooking oil.
Quality Guarantees of Marie Jeanne ® Indoor CBD Flowers
The cannabis plants that provide Amnesia Haze flowers from Marie Jeanne ® are carefully selected. With pure genetics, they have undergone no hybridization other than that of Amnesia Haze, which could alter their taste and exceptional qualities. They have been grown indoors using the best techniques, receiving the best in terms of light, temperature, and fertilization, to guarantee a taste, smell, texture, and appearance that will offer you a memorable experience. Even better: the Amnesia cannabis flower from Marie Jeanne ® is a product made in France!
Purchase, Delivery, and Legal Regulation
Marie Jeanne ® offers its customers a fully online shopping experience. It aims to be completely secure, from the first click to the discreet and fast delivery of your CBD products. All products sold in our online store comply with the current legal regulations regarding CBD, including a THC content below 0.2%. Place your order safely; we take care of the rest!
The 50g, 100g, 500g, and 1kg products are not sold in jars but in vacuum-sealed bags.
Détails du produit
verified reviews(7)
Based on
7
customer reviews
G. Véronique
5/5
published the 11/11/2023 following an order made on 01/11/2023
Bon produit, première fois que je vois un pot aussi beau
Marc A.
5/5
published the 30/10/2023 following an order made on 26/10/2023
super avant de m'endormir
O. Bastien
4/5
published the 22/09/2023 following an order made on 27/08/2023
Très efficace contre le stress, j'en suis très satisfait.
Damien L.
4/5
published the 07/07/2023 following an order made on 28/06/2023
Bien
L. Denise
5/5
published the 29/03/2023 following an order made on 18/03/2023
Les fleurs de CBD m'ont agréablement surpris par leur qualité. Elles m'aident à me détendre après une longue journée
B. Nicolas
5/5
published the 26/03/2023 following an order made on 20/03/2023
Pas mal, mais l'odeur est un peu forte pour moi
B. Michel
5/5
published the 11/03/2023 following an order made on 23/02/2023
Génial pour se relaxer après une longue journée de travail. Je vais racheter