E-liquide Supreme Purple 10ml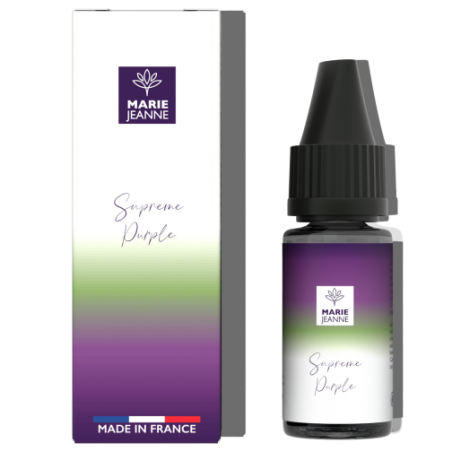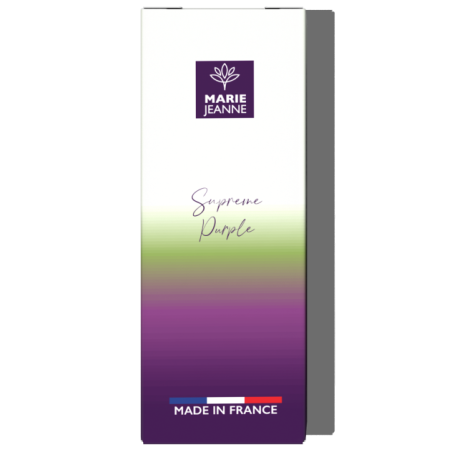 Plant-based PG/VG
Cannabis flavor
Made in France
THC free
Delivery from Mardi 12 Décembre
Delivery from Mardi 12 Décembre

Delivery from Mercredi 13 Décembre
Secure payment
Anonymous packaging
24/48h delivery
This CBD Supreme Purple e-liquid is composed of natural hemp terpenes. This famous strain is made up of an exquisite taste and is known for its incredibly relaxing properties. In the middle of this very green "flower" flavor you can feel a subtle hint of sweetness due to the particular drying of the ingredients.
Description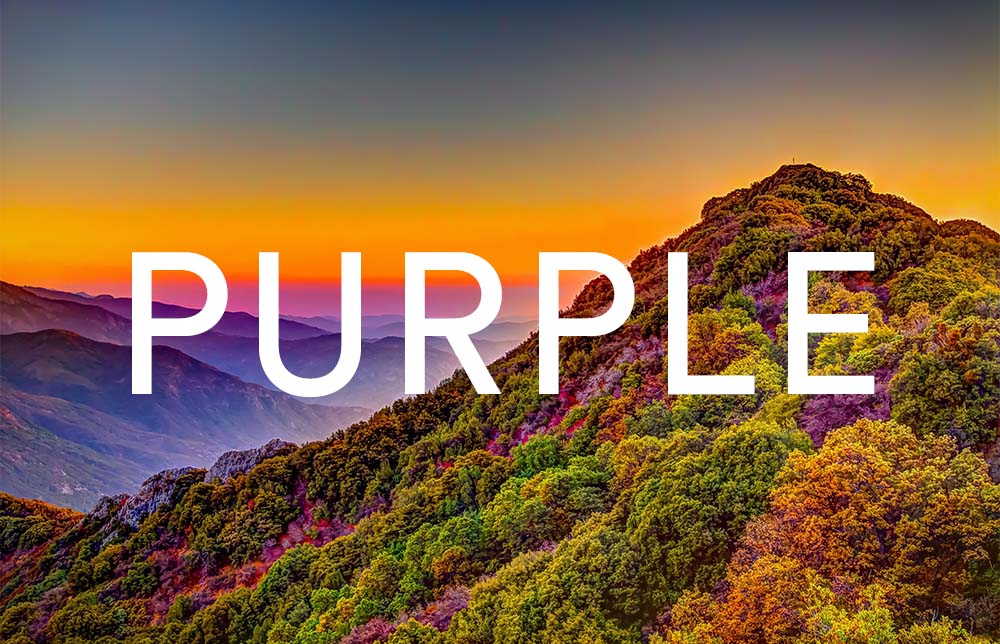 In large 30ml format, this CBD e-liquid based on natural hemp terpenes will make you travel on the California coast where this variety is very popular! Our Supreme Purple is one of the most fragrant and tasty blends of terpene e-liquids. An awakening of the taste buds at your disposal!
A floral taste closer to hemp
The E-liquid Supreme Purple takes natural flavors of hemp very present during the vape, the genetics of this plant being the best on the American West Coast. Fusion between several Indica-type bases, the harvest is so fragrant that the inspiration of this plant seemed obvious to us for the extraction of our terpenes.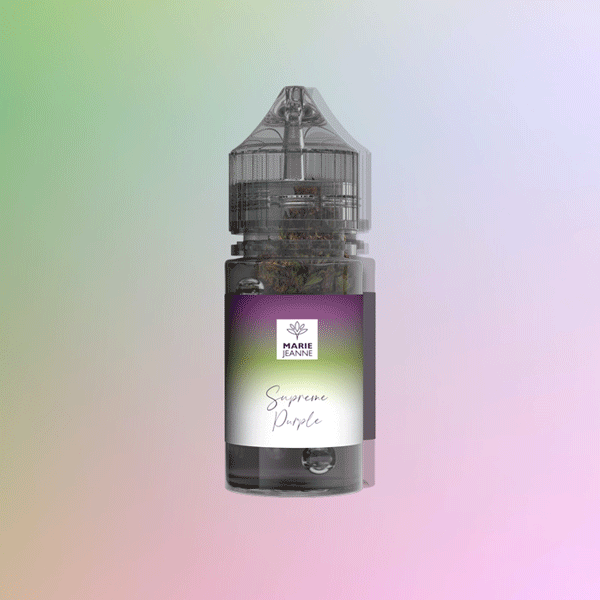 Preserving terpenes during your vape
Natural terpenes are precious and fragile. In order to increase the taste effect, it is advisable to vape this type of CBD liquids with precise settings so as not to burn the flavors during the draw.
The Supreme Purple is available in 10ml and 30ml versions with our new, more economical format: Eliquide 30ml CBD Supreme Purple
Détails du produit
verified reviews(4)
Based on
4
customer reviews
Didier G.
5/5
published the 10/04/2023 following an order made on 04/04/2023
Un goût agréable en bouche
Damien D.
4/5
published the 06/04/2023 following an order made on 28/03/2023
Pas le goût de purple mais agréable quand même :)
Alizée H.
5/5
published the 13/11/2022 following an order made on 05/11/2022
Commandée en 300mg. On sent un bon arrière goût d'herbe en soufflant la fumée, c'est très agréable
Franck M.
5/5
published the 28/09/2022 following an order made on 19/09/2022
Très bon goût .on retrouve bien le goût suaves et épicé du chanvre