copy of Colombia e-liquid
Ce produit n'a pas encore d'avis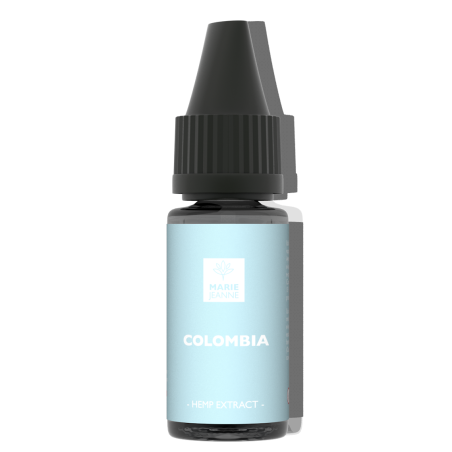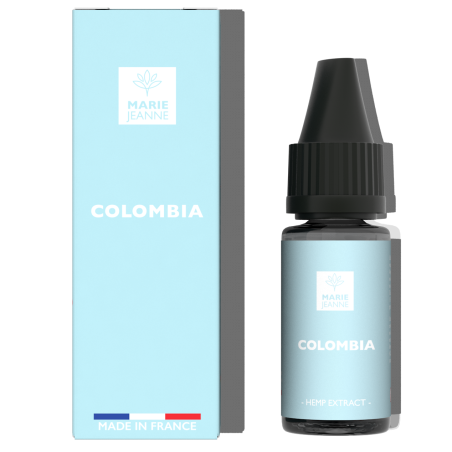 Plant-based PG/VG
Cannabis flavor
Legal THC
Fruits flavor
THC free
Delivery from Mardi 12 Décembre
Delivery from Mardi 12 Décembre

Delivery from Mercredi 13 Décembre
Secure payment
Anonymous packaging
24/48h delivery
Under a Latin rhythm you will discover the beauty of Colombia. In the heart of the Amazon you will smell the sweet floral scents of the jungle and its secret plants. This marriage of exotic plants and tangy green flowers gives a subtle note to your e-liquid. The new flavor of Colombia will bring you a very green taste giving a feeling of change of scenery and adventure.
Description
Nearly a year of research and development to meet our requirements and our objective of aromatic restitution to find an innovative Broad Spectrum extraction process.
Our innovative extraction process guarantees optimal preservation of the plant's cannabinoids (except THC). Its blend of terpenes creates a captivating, naturally irresistible hemp flavour.
An extraordinary creation in terms of both smell and taste, combined with PG/VG base.
We want to offer you an unrivalled experience and take you on a journey to the heart of nature. Take a few minutes out of your day to dedicate to intense pleasure.
Aromatic profile: Floral
Détails du produit
| | |
| --- | --- |
| PG (%) | 80 |
| VG (%) | 20 |
| Type of cannabidiol | Full spectrum CBD |
| Type of flavour | Terpenes |
| Capacity (ml) | 10 |
| Flavour | Hemp |
| Type of bottle | Cardboard box, PET |
| Recommended equipment | Battery settings below 20 W, Resistance above 1 ohm |
| Manufacturing | French |
| THC | None |
| Best before | Best before date: See bottle (min. 12 months) |
| Language on packaging | English, French, Spanish, Néerlandais, Allemand |