copy of Sunset e-liquid
Ce produit n'a pas encore d'avis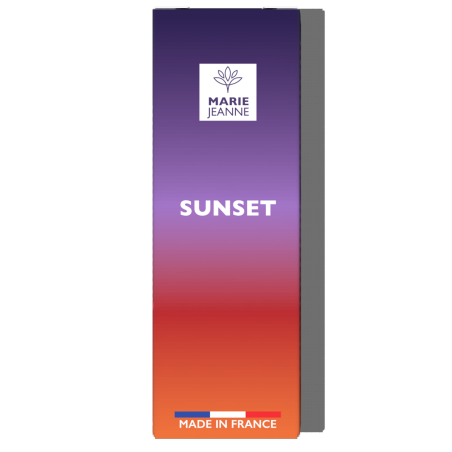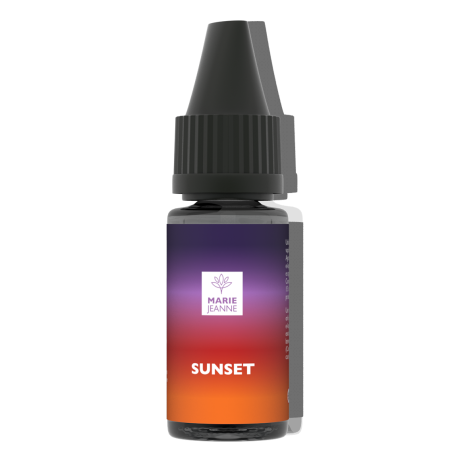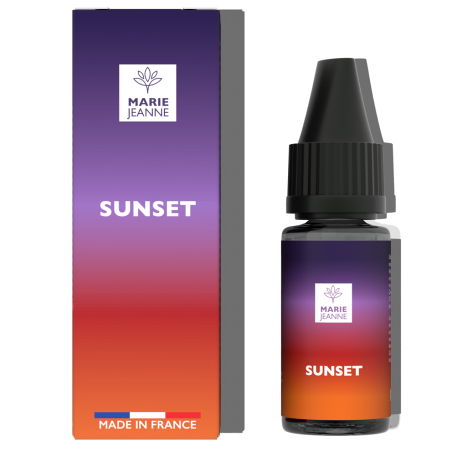 Plant-based PG/VG
Cannabis flavor
THC free
Fruits flavor
Delivery from Mardi 12 Décembre
Delivery from Mardi 12 Décembre

Delivery from Mercredi 13 Décembre
Secure payment
Anonymous packaging
24/48h delivery
Fall in love with Sunset, a unique creation by Marie Jeanne. Discover the fresh, tangy flavour of this CBD e-liquid, with hints of red and wild berries enhanced by fresh notes. The sun goes down over the horizon and all the senses are invigorated by the perfect alchemy of Sunset and its delicious cocktail of fruits.
Description
Sunset, when all your senses come to life
What could be a more pleasant way to end the day than a mellow blend of wild raspberry, blackcurrant and blackberry, all of which is complemented by a fresh finishing touch?
Imagine a breathtaking sunset on a deserted beach, and be swept away by this delicious blend of fresh fruit and tangy flavours. Can you hear the waves lapping on the shore?
Delicious and colourful, just like a sunset
The Marie Jeanne Sunset CBD e-liquid comes in a 10 ml bottle with a childproof lid. It stands out thanks to its colourful bottle, which evokes the colours of the sky during a summer sunset.
According to your vaping habits, you can choose your Sunset e-liquid in the CBD concentration that suits you: 50, 100, 300 or 600 mg per 10 ml bottle.
Sunset, a certified THC-free e-liquid
Marie Jeanne creates CBD e-liquids that comply with current French and European regulations. The THC content in our vape e-liquids is negligible. The CBD we use comes from hemp plants authorised to be grown in Europe. The berry flavouring is combined with CBD then diluted in an e-liquid preparation made up of 80% PG (propylene glycol) and 20% VG (vegetable glycerin).
Unique aromas and a top-of-the-range production process make Marie Jeanne products a hit among vapers looking for an intense, flavourful vape experience. Inspired by sweet, summery flavours, Sunset by Marie Jeanne is a real delight for the nose and the taste buds.
Détails du produit
| | |
| --- | --- |
| PG (%) | 80 |
| VG (%) | 20% |
| Type of cannabidiol | CBD crystals |
| Type of flavour | Alimentaire |
| Capacity (ml) | 10 |
| Flavour | Fruity |
| Type of bottle | PET, Cardboard box |