copy of Super Skunk e-liquid
Ce produit n'a pas encore d'avis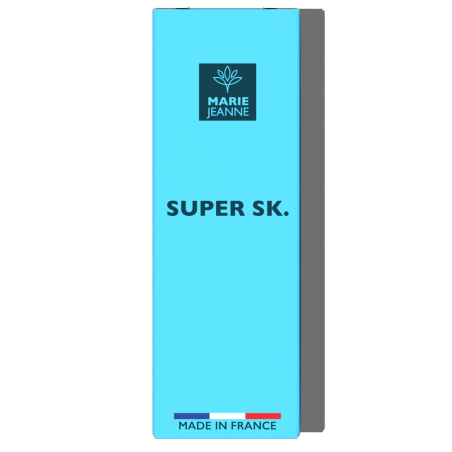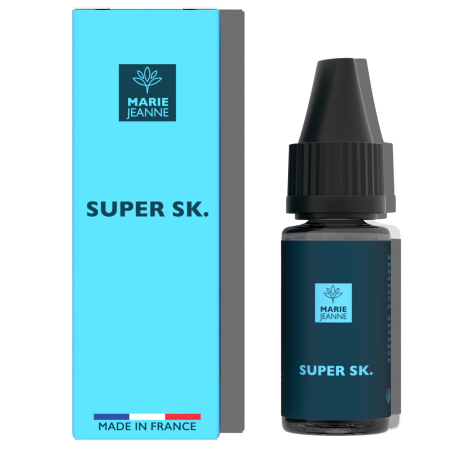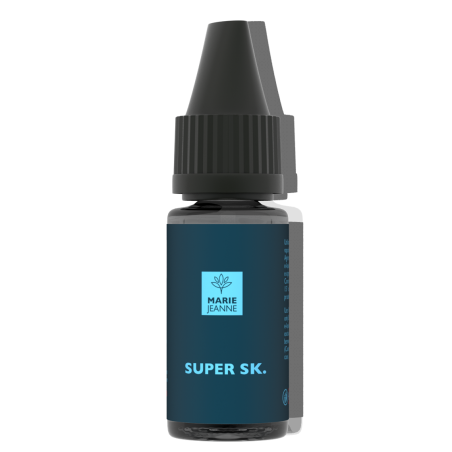 Plant-based PG/VG
Cannabis flavor
THC free
Fruits flavor
Delivery from Mardi 12 Décembre
Delivery from Mardi 12 Décembre

Delivery from Mercredi 13 Décembre
Secure payment
Anonymous packaging
24/48h delivery
Our Super Skunk e-liquid is a real tribute to the '90s that offers an authentic vape experience. Discover this cult variety of hemp and its typical sweet, slightly earthy taste. Available in various CBD doses. Our Super Skunk e-liquid is guaranteed THC-free.
Aromatic profile: woody hemp
Description
The inimitable 'Super Skunk' flavour
Super Skunk, prized for its unique scent, is a hybrid variety created in the US in the 1970s. But its real glory days were the '80s, when it was imported to the Netherlands. Characterised by its sweet citrus scent and slightly earthy flavour, it quickly became one of the most popular hemp varieties.
Various CBD doses available, 0% THC
The Marie Jeanne Super Skunk e-liquid is available in various CBD concentrations. Our 10 ml bottles come in 5 concentrations: 0, 50, 100, 300 or 600 mg of CBD. This e-liquid comes in a stylish bottle with childproof lid.
A quality e-liquid made in France
Our e-liquid is made in France and complies with all legal requirements surrounding the sale of CBD (cannabinoids). The terpenes and the CBD are mixed together in an e-liquid base made up of 80% propylene glycol and 20% vegetable glycerin, for a powerful hit and excellent flavour.
In this tropical-design 10 ml bottle, vapers will find the pronounced taste and earthy notes of Super Skunk. A cocktail of aromas and flavours for exacting vapers!
Détails du produit
| | |
| --- | --- |
| PG (%) | 80 |
| VG (%) | 20 |
| Type of cannabidiol | CBD crystals |
| Type of flavour | Terpenes |
| Capacity (ml) | 10 |
| Flavour | Hemp |
| Type of bottle | Cardboard box, PET |
| Collection | Authentique |
| Recommended equipment | Battery settings below 20 W |
| Manufacturing | French |
| THC | None |
| Best before | Best before date: See bottle (min. 12 months) |
| Language on packaging | Spanish, Allemand, French, English, Néerlandais |