How to dose your CBD booster?
Posted on:
March 18th 2021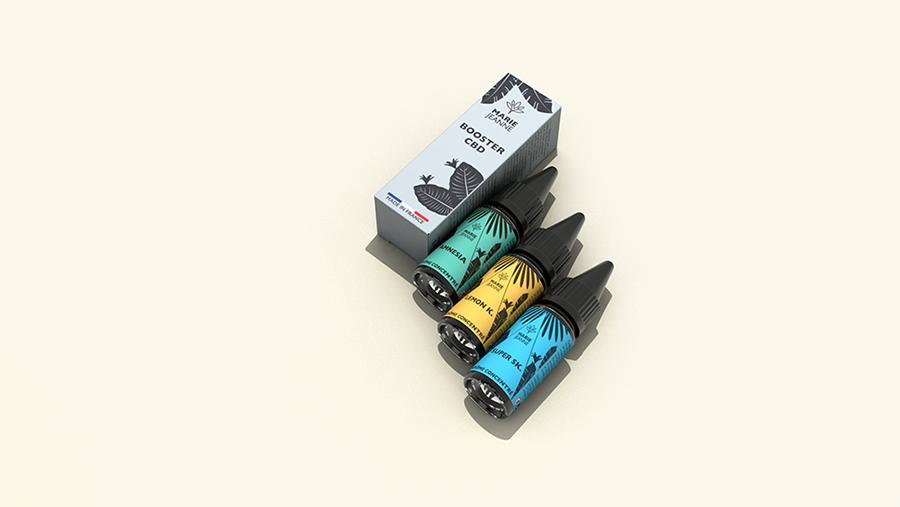 Below is a dosage guide to use your CBD Booster in DIY to obtain concentrations of 100mg, 200mg and 300mg.
| | | | |
| --- | --- | --- | --- |
| to make 100ml or 10 bottles of 10ml | 100mg | 200mg | 300mg |
| Base PG/VG | 80ml | 70ml | 70ml |
| Choice of booster | 1000mg | 1000mg | 1500mg |
| Amount of booster | 10ml | 20ml (2 vials) | 20ml (2 vials) |
| Aroma | 10ml | 10ml | 10ml |
How To Get Higher CBD Concentrations?
Regarding the highest concentration: it is better to put the CBD booster directly in your clearomizer, easier and faster it allows you to boost your mixture efficiently and at a lower cost.
For example, if you have a clearomizer with a capacity of 2ml, and you want to make e-liquid with a 500mg concentration, you fill 1ml (i.e. half) with your favorite e-liquid, and then y add 1ml of 1000mg booster. It is therefore the equivalent of a liquid to cap 500mg.
For a 750mg e-liquid, you do the same thing, you fill half of your clearomizer (i.e. 1ml) with the liquid of your choice, and then add 1ml of 1500mg booster. You will therefore obtain a 750mg concentration e-liquid.
Can I boost an e-liquid containing CBD? 
You can also take an e-liquid that already contains CBD. For example, take a California 500mg e-liquid, to which you add 1ml in your 1000mg booster clearomizer, then you will end up with a California 1000mg liquid.
DIY is a practice that saves money quite quickly because the goal is to create your own mixes and buy the components of your recipe separately to make your dosages. you can find advice and explanation on our article how to find cheap CBD e-liquids?