Pack 3 PUUD Cartridges Sexy Candy
Ce produit n'a pas encore d'avis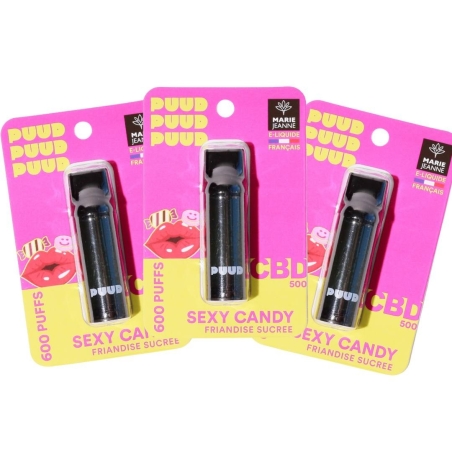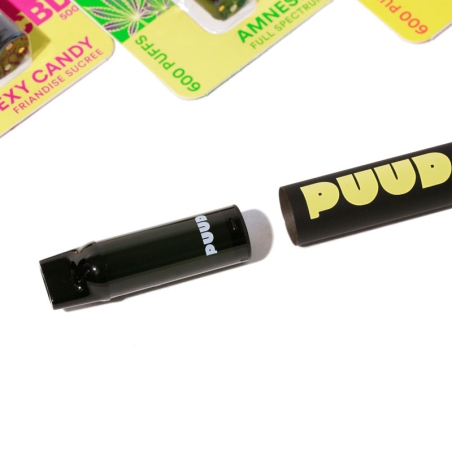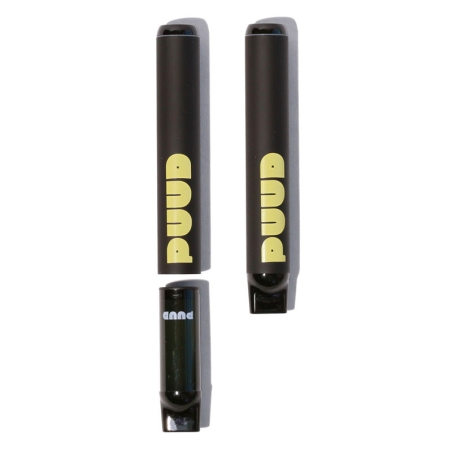 Delivery from Mardi 12 Décembre
Delivery from Mardi 12 Décembre

Delivery from Mercredi 13 Décembre
Secure payment
Anonymous packaging
24/48h delivery
Let yourself be transported by a wave of nostalgia with our Pack of 3 CBD PUUD Sexy Candy Cartridges, an ode to the sweet and tangy flavors of our childhood. This pack is a boon for lovers of sweet treats and sugary pleasures.
A trio of cartridges with tangy and sweet notes, 500mg CBD, equivalent to 50mg/ml
600 Puffs per cartridge, totaling 1800 puffs for the pack
Buy in bulk and enjoy an advantageous price!
Pre-filled cartridge suitable for the rechargeable PUUD puff (sold without the battery).
A battery kit is necessary for the use of this cartridge.


Description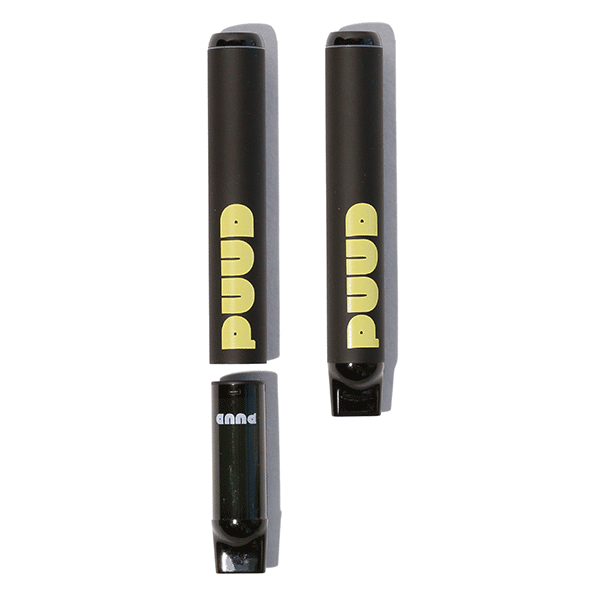 Contents of the PUUD Sexy Candy Cartridges Pack
Make your puff experience as easy and enjoyable as biting into your favorite candy with our pack of three Sexy Candy cartridges.
Economical and simple: Our pack is the perfect option for those looking to combine savings and convenience. Enjoy an advantageous price and space out your orders.
Tangy candy flavor: Each cartridge is an invitation to rediscover the sweet pleasures of childhood with a tangy candy taste that delights the senses and adds a touch of cheer to your vaping routine.
Immediate use: Forget the hassle of a traditional electronic cigarette system. With our magnetic cartridge system, switch from one flavor to another in an instant: remove, insert, and voila – a deliciously simple vaping experience.
Once you've tasted our Sexy Candy, be tempted by the other flavors in our range. Whether you're enticed by the freshness of our Fruizy Mix CBD Cartridge or seeking the intensity of our Amnesia Full Spectrum Cartridge, our array of CBD cartridges is ready to meet all your taste aspirations.
verified reviews(6)
Based on
6
customer reviews
B. Roger
5/5
published the 29/11/2023 following an order made on 20/11/2023
Je suis très content de mon achat
L. Gilbert
5/5
published the 10/11/2023 following an order made on 25/10/2023
je vais recommander
M. Arthur
5/5
published the 09/11/2023 following an order made on 01/11/2023
Un vrai plaisir d'utiliser la PUUD
D. Pierre
5/5
published the 05/11/2023 following an order made on 27/10/2023
j'aime sexy candy !
G. Josette
5/5
published the 17/10/2023 following an order made on 12/10/2023
Je suis ravi de mon achat
A. Nathalie
5/5
published the 10/10/2023 following an order made on 02/10/2023
merci ! Je vais certainement en parler autour de moi