HOW ARE CBD E-LIQUIDS MADE?
Posted on:
April 9th 2019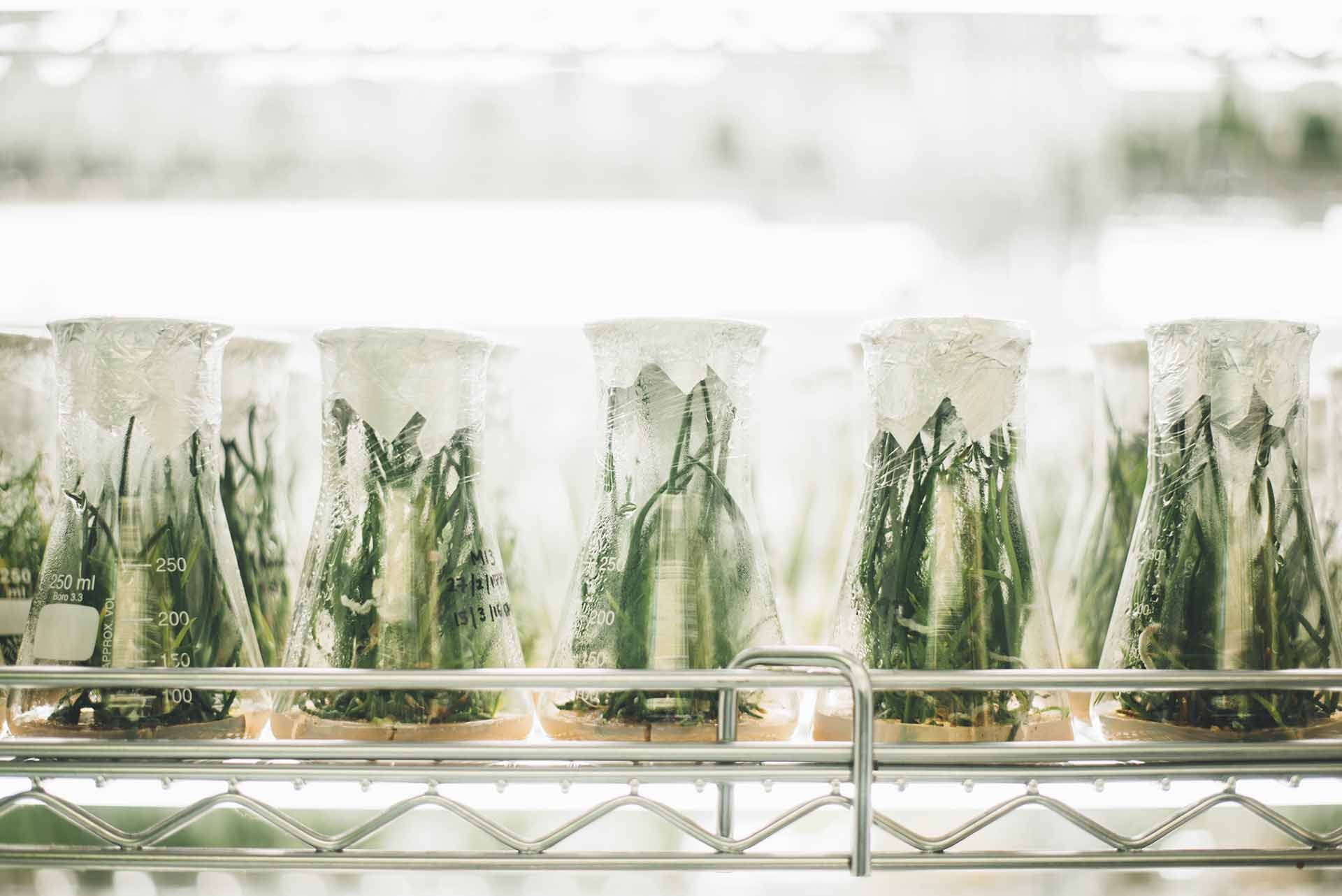 A CBD e-liquid for e-cigarette is made of the same elements as a standard nicotine liquid. However, the extraction procedures and flavours used to make it may vary. Let's take a closer look.
The CBD molecule
The CBD molecule is the main ingredient in the liquid, though it is colourless and odourless. It is extracted directly from the hemp plant via an advanced extraction method. The extraction method used will have a direct influence on the quality of the resulting CBD. There are two main types of extraction: solvent extraction and supercritical CO2 extraction, the latter of which results in a higher-quality product. Without any chemical agents, this method can obtain CBD isolate or full spectrum CBD. This is the extraction method used by Marie Jeanne for all its e-liquids. Pure, precisely dosed CBD isolate takes the form of crystals. When it is diluted in an e-liquid base, you get a CBD e-liquid or booster.
The e-liquid base
The base for a CBD e-liquid is the same as that of a traditional e-cigarette liquid. It is made up of propylene glycol (PG) and vegetable glycerin (VG), which are present in variable quantities.
Generally, CBD e-liquids contain a greater proportion of PG, in order to offer better dilution and an optimal heating temperature for the CBD molecule.
Propylene glycol is usually of chemical origin, but can also be made from vegetable extracts. This is the case for the PG used in our Écrin de Vapeur collection e-liquids, which are made from a USP Eur. Ph. grade e-liquid base.
The flavours used
The flavours used to make a CBD e-liquid may be natural or synthetic. Most of the time, food flavourings, especially fruity, minty or other sweet flavours, are used to make e-liquids.
But our hemp-flavoured e-liquids are made from real terpenes, directly from the plant kingdom. These hydrocarbons extracted from essential oils and plant resins are present in all plants and define their flavour and smell. The terpenes present in hemp can be preserved though a broad spectrum extraction, which recreates the plant's flavour faithfully.
By combining various terpenes, you can make up an aromatic profile that recreates the flavour of a popular variety of hemp, such as Amnesia or Lemon Kush, which are rich in limonene.
Making your own CBD e-liquid
To make your own CBD e-liquid, you just need to combine the three aforementioned elements: CBD, a neutral liquid base and concentrated flavourings. Our CBD boosters are available in different dosages, so that you can make an e-liquid with the ideal concentration for you. You can add them to any neutral or flavoured base to create your own liquid. But don't mix it with a nicotine liquid, as nicotine will cancel out the potential effects of the CBD. We recommend a neutral base with a high proportion of PG. All that's left for you to do is to choose your favourite flavour to add it to your mixture! You can even combine various flavours to create a unique recipe. And don't forget that our hemp flavourings can also be used to make nicotine liquids, as they do not contain CBD.