Cold pressed CBD oils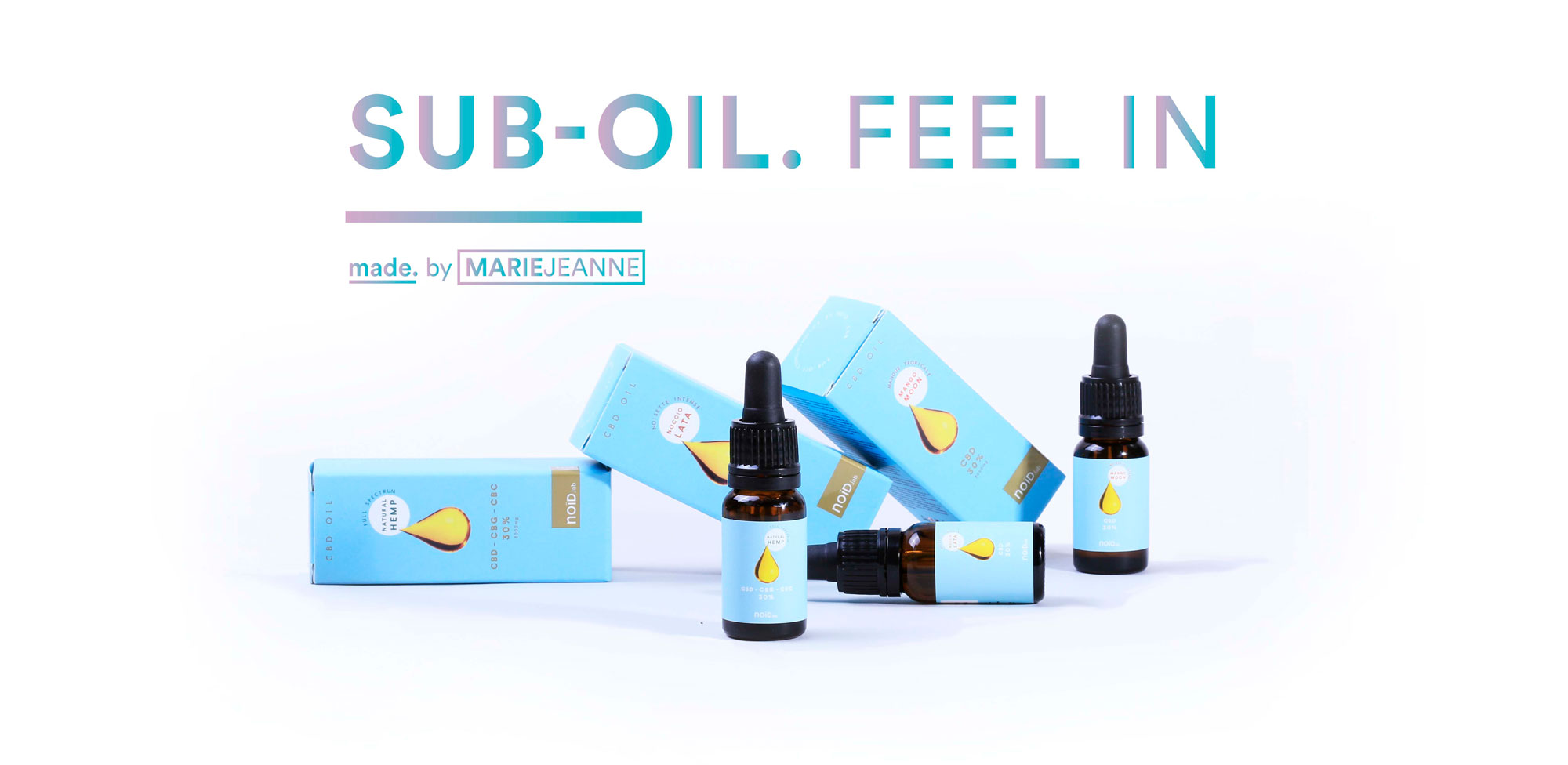 Discover Marie Jeanne ® CBD's cold-pressed CBD oils, a perfect blend of purity and efficacy. Selected for their premium quality, our sublingual CBD oils are available in concentrations of 10%, 20%, and 30% to cater to all your needs. Enjoy the variety with our three unique flavors: Natural Hemp (Terpenic Hemp), Mango Moon (Mango), and Nocciolata (Hazelnut).
7 avis
See product
13 avis
See product
4 avis
See product
Cold Pressing Explained: A Natural Extraction Method
Cold pressing is an ancient and entirely natural extraction method, crucial for the quality of CBD hemp oil. This process, similar to creating fresh fruit juice, involves pressing the entire hemp plant, without the use of chemical solvents or gases. The result is a pure oil, rich in natural hemp components, such as minerals, vitamins, essential fatty acids, and phytonutrients.
In this approach, the whole hemp plant - known as "natural hemp" - is utilized. The seeds and flowers are carefully pressed, extracting not just CBD but also other beneficial cannabinoids like CBN, as well as terpenes and flavonoids. Cold pressing ensures a higher quality, more concentrated cannabidiol oil with stronger effects. Oils obtained through this method retain an authentic hemp flavor. In France, where cannabis cultivation is strictly regulated, this method guarantees that the final products are not only effective but also comply with legal standards.
Thanks to the cold pressing method, the oils maintain a complete profile of cannabinoids (full spectrum) or a targeted profile (broad spectrum), allowing consumers to choose the most suitable product for their needs.
By opting for cold-pressed CBD oils, such as those offered by Marie Jeanne CBD, you benefit from a pure, natural, and effective product. This extraction method helps create the best CBD oil in terms of flavor and aroma while maximizing the potential benefits of the oil.
The Benefits of Cold Pressing for Quality CBD Oil
Natural extraction through cold pressing of CBD oils offers several significant benefits for both the product's quality and the user:
Preservation of cannabinoids and terpenes: This process ensures a purer oil, richer in cannabinoids, without solvent residues or chemicals. The resulting CBD oils are high quality, with a complete profile of potentially beneficial compounds.
Superior quality: The oils produced are high quality, with a hemp taste and precise CBD concentration, providing an authentic experience.
Nutrient preservation: Cold pressing preserves vitamins, essential fatty acids, and other nutrients present in hemp. This is crucial for maximizing the potential benefits of CBD.
Safety and legality: This method complies with legal standards, ensuring a legal and safe product for consumption.
Environmental respect: Cold pressing is an eco-friendly method, reducing the environmental impact compared to extraction methods using solvents or excessive heat.
How to Properly Use CBD Oil?
Correct use of CBD oil is essential to maximize its effects. Here are some tips for optimal use:
Choice of concentration: CBD concentration varies (from 5% to 30% or more). Start with a lower concentration and adjust according to your needs.
Method of administration: CBD oil is primarily consumed sublingually for rapid absorption. Place a few drops under the tongue and wait a few seconds before swallowing. It can also be used in cooking or applied topically for localized issues.
Dosage: Start with small doses and gradually increase based on your response, expectations, and desires. The ideal dosage depends on individual factors such as weight and sensitivity to CBD.
Medical consultation: It is advisable to consult a healthcare professional before incorporating CBD oil into your routine, especially if you are taking other medications.
By following these recommendations, you can fully enjoy the benefits of cold-pressed CBD oil while respecting your body and specific expectations.
Can CBD Oil Be Vaped?
No, CBD oil is not designed for vaping. CBD oils are intended for oral or topical use and may pose health risks if heated and inhaled.
Can CBD Oil Be Smoked?
It is strongly advised not to smoke CBD oil. This oil is intended for oral or topical consumption, and heating it for smoking can alter its components and be dangerous.
When to Use CBD Oils?
CBD oils can be used at any time of the day depending on your personal needs. For optimal effect, it is recommended to use them in the evening.
Can CBD Oil Be Mixed?
Yes, CBD oil can be mixed with food or drinks, but this may affect its efficacy. It is best absorbed when taken directly under the tongue.
Which CBD Dosage Should I Choose for My Oil?
The CBD dosage depends on your individual needs and your reaction to CBD. Start with a low dosage and gradually increase it until you achieve the desired effect.
How Many Drops of CBD Oil Should I Take?
Each person reacts differently, but generally, a few drops are sufficient depending on the CBD concentration of your oil. However, a maximum consumption is advised: Do not exceed 1mg of CBD per kilogram of body weight per day.
Where and How to Store CBD Oil?
Store CBD oil with the bottle tightly closed in a cool, dark, and dry place, away from direct sunlight and heat to preserve its quality.
How is CBD Oil Manufactured?
CBD oil is made by extracting cannabinoids from the hemp plant, often via supercritical CO2 extraction or cold pressing, followed by blending with a carrier oil.
How to Make Your Own DIY CBD Oil?
Making your own CBD oil is not recommended to avoid dosage issues, but if you wish to create DIY CBD oil, infuse dried hemp flowers in a carrier oil like coconut oil, MCT oil, or hemp seed oil, then filter the mixture.
Is There Organic CBD Oil?
Yes, there are organic CBD oils, made from organically grown hemp without pesticides or chemical fertilizers, offering a more natural and healthy option. However, specific organic certification for CBD oil itself is complex and varies according to national and European regulations. In France, currently, products containing CBD cannot obtain organic certification, but in other European countries, certain forms of organic certification are available, especially for the hemp used and in the cosmetics sector.
Purchase, Delivery, and Legal Regulations Concerning CBD Oil
At Marie Jeanne CBD, we are dedicated to a rigorous selection of CBD oils, derived from cold-pressed hemp terpene extraction, ensuring purity and superior quality. Each product comes with comprehensive information about its origin and laboratory certifications.
Our CBD oils comply with French legislation, containing less than 0.2% THC, and we are committed to staying up-to-date with legislative changes to ensure our products remain compliant. Although specific organic certification for CBD oil is not yet established in France, we prioritize the highest quality ingredients and adhere to the best production practices. Our customer support team is always available to guide you in your choice of CBD oil and answer any questions, ensuring a personalized and satisfying shopping experience.
Order before 2 PM on weekdays and benefit from same-day shipping. Also, enjoy our offer of free delivery via Colissimo for all orders over €29.90 in metropolitan France.